Visit every tab to explore your holiday options with us.
We are sure that one of them will cover your needs and dreams...
Ιt's an apartment with 3 internal spaces,
Full equipped kitchen and bathroom, a space with 2 single beds and the bedroom with the twin bed. As you go out of the room, you are at the front yard so you can seat there and enjoy your meal, watching the sea. Going out of the yard, you step on the sand...
It can hold up to 5 people, so it's ideal for families or company of friends. It is also equipped with a 22'' led tv and A/C.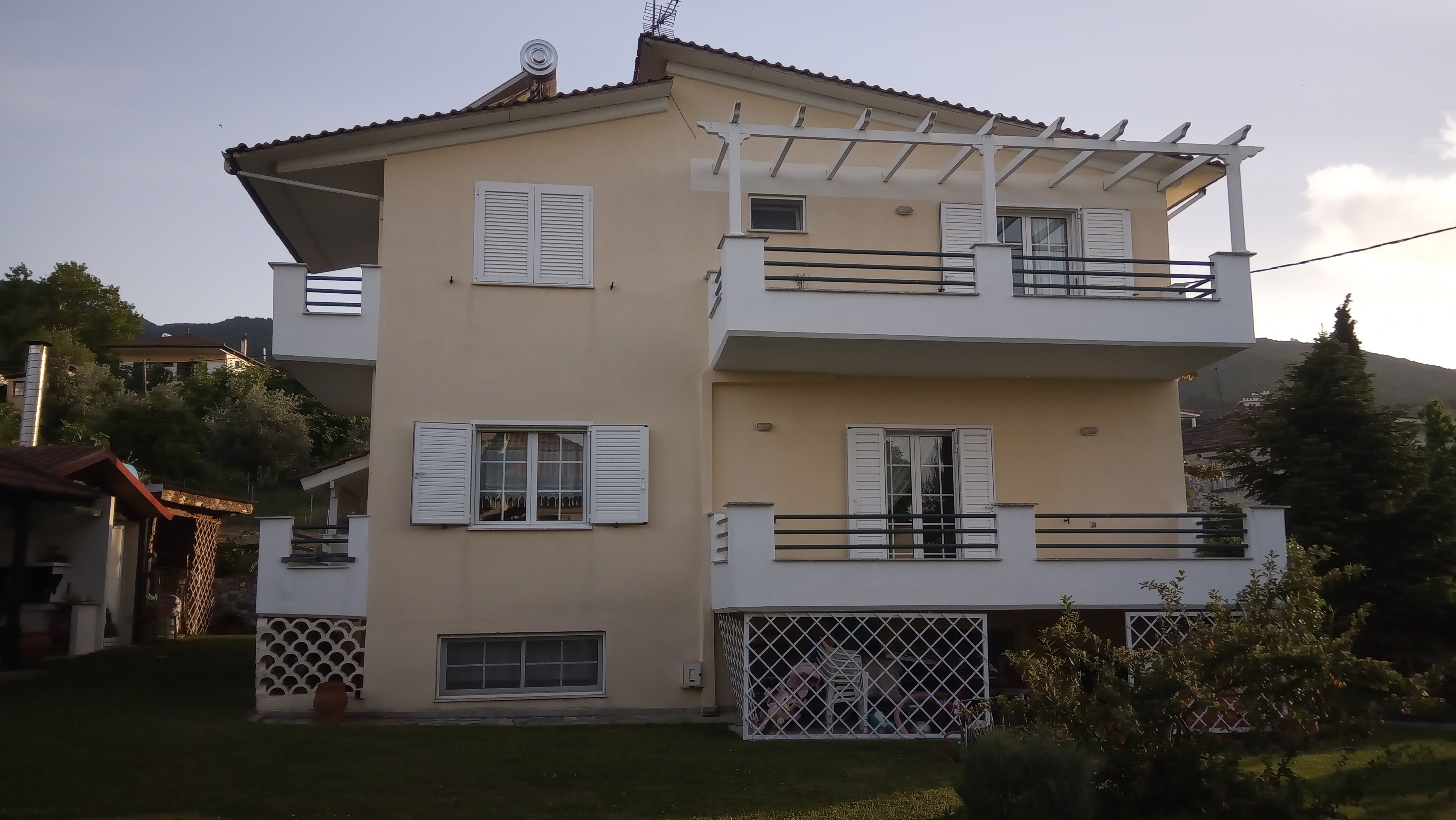 It is located in the village of Skotina, in a green environment, at the foot of Mount Olympus.
This unique villa has 4 bedrooms, 3 bathrooms, large living room with fireplace, fully eqquiped kitchen and magnificant view to mount Olympus and the sea.
It also has a 750 square meters of yard, barbecue, outdoor bathroom and so on...